Direct Admission In RR School Of Architecture, Bangalore
Architecture is the mix and match of science and art. From the art perspective, it gives a channel for creative and innovative expression which leads the society to look at the environment and living spaces in various ways. In terms of architectural science, architecture takes into account the functional needs of the society by making use of modern technology tools and equipment. The population is growing as well as urbanizing at a very faster rate. Due to this trend, the role of architecture will become important in the design of living space. To become an architect you need to graduate from a reputed architecture college. Admission in R.R. School of Architecture, Bangalore, will help you in achieving your dreams in the field of architecture.
About RR Institutions
R.R. Institutions was setup in 1993. The mission of R.R. Institutions is to impart quality R.R. Institutions was set up in 1993. The mission of R.R. Institutions is to impart quality education in the technical field by taking into account global standards and the academic achievement of social and moral commitments. The R.R. Institutions are far away from the buzzle and huzzle of Bangalore city. It is surrounded by 24 acres of land with lush green beautiful gardens and gives you peaceful learning environment.
PKM Educational Trust runs the R. R. Group of Institutions. This trust was founded in 1993.  The PKM Educational Trust is overseen by chairman Shri. Y. Raja Reddy. He is an Educationist and philanthropist.
About R.R. School of Architecture, Bangalore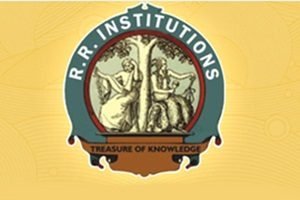 R.R. School of Architecture, Bangalore was set up in the year 2014. This is approved by COA (Council of Architecture), New Delhi, and acknowledged by Govt. of Karnataka. It is affiliated with VTU (Visvesvaraya Technological University), Belgaum. The students of R.R. School of Architecture, Bangalore have assigned various concurrent industry based task to enhance their skills. The environment of R.R. School of Architecture is fully Wi-Fi enabled and student-friendly.
Why Take Direct Admission in RR School of Architecture, Bangalore?
Computer Lab: The R.R. School of Architecture possesses 2 computer labs having the capacity of 50 students with the latest software.
Library: The R.R. Institutions has a spacious library. It has a vast collection of periodicals, journals, and books.
Hostel: The R.R. Institutions has separate spacious and well-furnished hostels for both girls and boys. Warden will take care of the students regarding health problems and studies. The security is available 24 hours under the vigilance of CCTV camera and security networks. Healthy, hygienic and tasty food is supplied to students at moderate cost.
Sporting and leisure activities: The institute provides various outdoor facilities like football, basketball, volley ball, cricket apart from indoor games. Different sports events are conducted every year in our college. Every year Annual Sports meet for girls and boys is celebrated and prizes are given to first 3 position holders.
Wi-Fi enabled Campus: The RR Institutions are the fully Wi-Fi campus. With the help of this students can download tutorials and notes without any problem.
Medical Services: The R.R. Institute has a well-equipped, modern health care clinic. Students can get medical guidance on health issues. The campus is registered with renowned hospitals which are close to the college in case of specialized treatment. Regular camps of medical check-up are conducted to monitor the student's health. The facility of the ambulance is available 24 hours in case of emergency.
COURSES OFFERED
If you want to know more about the R.R. School of Architecture, Bangalore, you may contact us. We will guide you.