For great careers there is always a strong background. To provide such quality there are rare institutions. Students in their final year start searching for colleges, which one is the better for graduation. Sometime this search becomes tough when the scores in the competitive exam is not good. To have quality education is a dream of every student but as competition is rising it is tough to get easily in a good institute. But here we are giving opportunity for direct admission in MVJ college of engineering, to such students who have the ability and deserve a chance to fulfill their dreams.
About MVJ College of Engineering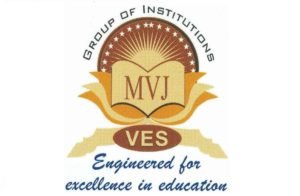 M.V.Jayaraman College of Engineering is an engineering college in Bangalore, Karnataka, India affiliated to Visvesvaraya technical university and approved by AICTE. It is a Tamil linguistic minority college established in 1982. Established in 1982, MVJ College of Engineering, the flagship institution of Venkatesha Education society, imparts education in both technology and management. The campus is situated in Whitefield, Bangalore. MVJCE is the right college to begin your career.
Why Take Direct Admission in MVJ College of Engineering?
Campus Placement – After graduation college has some on campus for the students. The college has a factor in placing students to some of the top MNC's. Students of our college have quality and skill due to which these companies prefer hiring them. They are industry ready as their graduation is completed. We provide soft skill training and other technology grooming for the students as per their requirement.
College Environment for Studies – There is an healthy atmosphere for the students to study. There are landscaped gardens, student restroom, canteen and library. There is an alumni meet for the passout student and this meet is conducted by the current students. In these meets our alumni guides the present student for their future perspective.
Student Activities – Students have many clubs and tech fest. This gives student an overall development of their skills and give them an opportunity to interact with each other.
Life is challenging and we are here to help you through your tough time. So don't sit back and see your friends getting admission in colleges. We are providing direct admission to the M V J college of engineering through management seats/vacant seats.
Courses Offered For Graduation
Aeronautical Engineering(B.E)
Biotechnology
Chemical Engineering(B.E)
Civil Engineering(B.E)
Computer Science Engineering(B.E)
Electrical and Electronics Engineering(B.E)
Electronics and Communication Engineering(B.E)
Industrial Engineering and Management(B.E)
Information Science and Engineering(B.E)
Mechanical Engineering(B.E)
Medical Electronics(B.E)
Telecommunication Engineering(B.E)
COURSES OFFERED FOR POST GRADUATION-
Aeronautical Engineering(M.Tech)
Computer Science and Engineering(M.Tech)
Digital Electronics and Communication(M.Tech)
Thermal Power Engineering(MTech)
Engineering Analysis & Design(MTech)
MBA(management course)
MCA(computer course)
Structural engineering(M Tech)
Transportation engineering(M Tech)
COURSES OFFERED FOR RESEARCH(PHD)-
Civil Engineering
Mechanical Engineering
Aeronautical Engineering
Physics
Chemistry
MBA
As the college provides research facility for the students it has good laboratories and equipments. For further information on direct admission in MVJ college of engineering you can contact us and we will help you to get through the whole process of admission.
Call us on 09741004996 to Get Direct Admission in MVJ College of Engineering