Direct Admission in Christ University for BBA & MBA
To get the best of quality education, we have to fight tough competitive exams. To get into top BBA and MBA colleges is a dream for many students. But as competition is increasing with every year, admissions are becoming tough. Students take a gap for preparation but lack in scores to get admission in top MBA colleges. At last they end up with something else for career sakes. For BBA they have to settle down with the choice of another college.
But here is the solution for getting admission in christ university for MBA and BBA. We provide direct admission in christ university for MBA and BBA through management quota/NRI seats.
About Christ University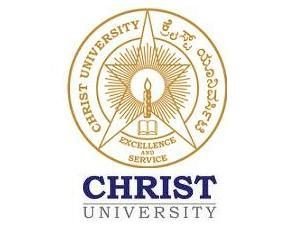 Christ university is a deemed private university established in 1969 in Bangalore,Karnataka. In 2016 India Today ranking, Christ University ranked 1st in BBA, Ist in BCA, 2nd in Mass Communication, 3rd in Arts, 3rd in Science and 3rd in Commerce. We provide admission in MBA and BBA in christ university through management quota and vacant seats.
Among the many fields, BBA and MBA has become a preferable choice for many students. Some pursue degree in MBA to grow their career in specific branch,and some for better growth in a company in executive level.
After graduation many switch their fields to finance, marketing, analysts or any other specialization. MBA is found important in every industry, as in every industry the business is handled by the different departments like finance,marketing and sales,accounting, human resources and management. Christ university has the best program for BBA and MBA. To get admission in christ university for BBA and MBA this is the right opportunity.
Students from different background such as engineering,banking,economics,BBA,BCA and many more are opting for MBA. Students usually start applying to the top MBA colleges in their last year of graduation. They prepare and get into their desired college.
In every field quality education is a must because when there is a quality there is a surety in the career growth. With quality is the guarantee of placement with good packages and salary.
With preparation it's really important to know which colleges are best not only in terms of education but also in terms of placement. To get admission in christ university for BBA and MBA degree is an hallmark that you are competent to become a successful leader in near future. As the college will itself speak for you,the recruiters have the assurance of your potential. An MBA from a top notch institute is going to be a benchmark in your career
Why Take Direct Admission in Christ University For BBA & MBA ?
CAMPUS PLACEMENT-Christ University is part of the University Studies Abroad and has collaborated with many other companies-
IBM
Institute of Management Accountants (CA and MBA),
SAP labs
Baldwin Wallace University, Ohio.
Centre for Social Action, Christ University
Teach For India
Kidwai Memorial Institute of Oncology
Cheshire Homes India
Dream a dream Foundation
Streams, NGO working with Children and adolescents
Value Beads
Undergraduate Programmes
The university offers 46 undergraduate programmes and they are
Humanities
Social sciences
Science
Commerce and Management
Bachelor of Business Administration (BBA),(triple major program)
(BCom),(triple major program)
Bachelor of Arts (BA) (triple major program)
Bachelor of Science (BSc)(triple major program)
Wikipedia workshop is conducted for second language students. The institution has signed a memorandum of understanding with the Centre for Internet and Society, Bangalore, India. Together they have made a core exercise for the students of christ college to write articles about their academics in wikipedia. The continuous internal assessment of its 1600 undergraduate students in many languages is done through this wikipedia workshop.
Postgraduate Programmes ( Admission in MBA )
The University offers –
44 masters
17 Master of Philosophy
PhD degree in Humanities
Phd degree in Social Sciences
Phd degree in Science
Phd Degree in Law
Phd degree in Education
Phd degree in commerce and offers direct admission in MBA(management).
All the Masters programmes are of two years duration.
STUDENT ACTIVITIES
There are many activities held for the students to participate such as darpan, blossom, in-bloom,nritta, bhasha utsav and many more so that student can interact and expand the horizon of their thinking. So direct admission in christ university for bba and mba is an opportunity to grab.
We provide a chance to follow your dream and get admission in christ university so that your dreams can transcend into reality. For Direct admission in christ university for MBA and BBA contact us and we will help you to get through it.
Call us on 09741004996 to get Direct Admission in Christ University
Tags : 
Direct Admission in Christ University for BBA, Direct Admission in Christ University 2021, Christ University MBA Courses, Direct Admission in BBA in Christ University Bangalore, Direct Admission in Christ University Bengaluru Karnataka, Direct Admission in Christ University 2021, Christ University Admission Process, Management Quota Seats in Christ University, Is There Management Quota in Christ University, Management Quota in Christ University Quora, Christ University Management Quota 2021
Direct Admission in Christ University for BBA, Christ University Direct Admission, Direct Admission in Christ University 2021, How to Get Admission Through Management Quota, Christ University Management Quota for MBA